No matter your skill level in the kitchen, two items you'll use more than almost anything else are your knives and cutting board.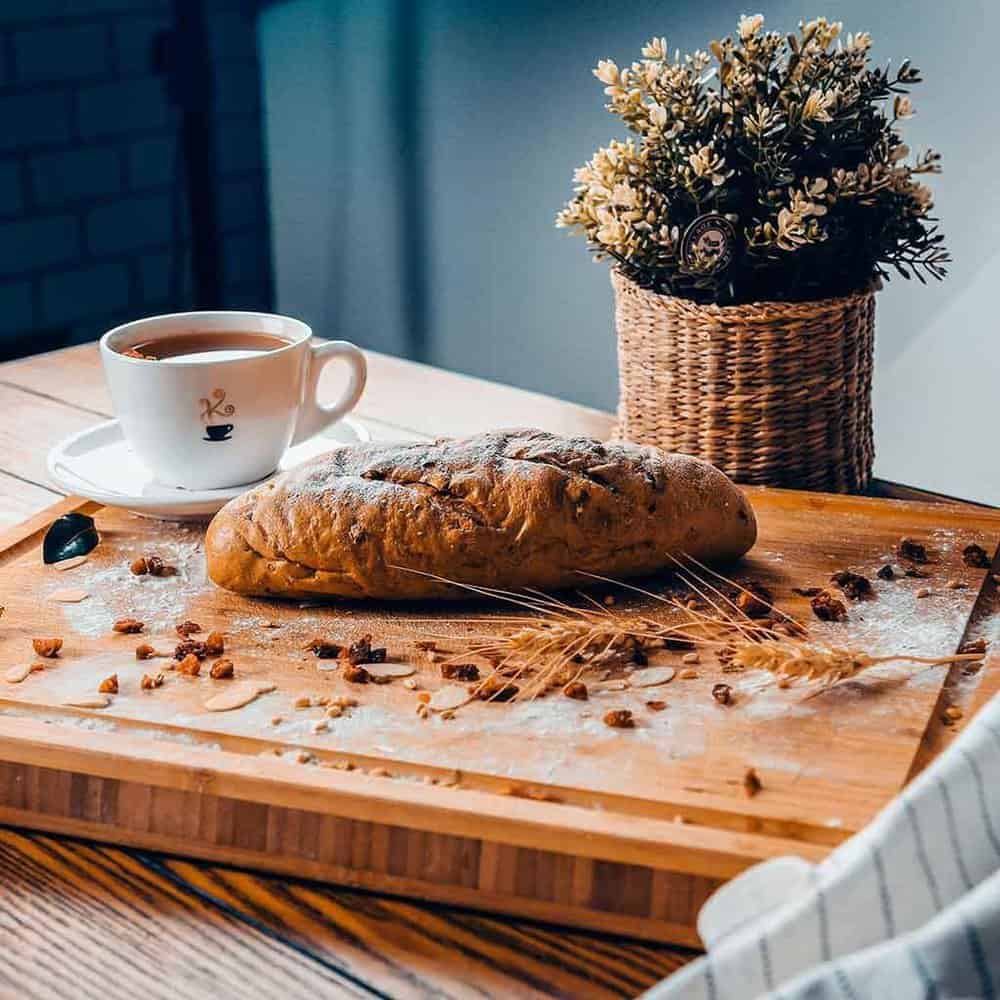 Absorbing Bacteria
Bacteria resistance is an essential factor to consider when selecting a cutting board.
Frequent cleaning of the cutting board will always be a necessary step.
However, bacteria always form in different ways.
That is why plastic boards are often viewed as the preferable choice since they are easy to take care of and appear to be water-resistant.
However, the situation is more complex than it may seem.
Over time, plastic boards can break down due to frequent use, creating openings where bacteria and water can enter.
This implies that not only will the plastics begin to carry bacteria, but you could even ingest pieces of plastic when consuming food.
A study conducted revealed plastic cutting boards have more bacteria than wooden ones.
Read also: Why is It Important To Use A Cutting Board?
It also concluded that it is virtually impossible to manually disinfect a pre-used plastic cutting board.
Although requiring more care, wooden cutting boards can be treated to avoid the buildup of bacteria.
By routinely coating them with oil, bacteria buildup can be prevented and the lifespan will be extended.
Keeping a walnut wood cutting board in top condition requires special care.
Regular treatment and seasoning are important to protect against water damage and retain its look.
Moreover, it will resist odour absorption and staining.
It is important to use the right oil first.
When working with food, the ideal choice of oil has a neutral taste and is safe for consumption.
It is best to steer clear of olive and vegetable oils, as they can spoil quickly.
Many people consider coconut oil to be superior to other types of fat.
Its resistance to spoilage and high melting point make it ideal for seasoning.
Heat the oil gradually
Massage it into the board in sections in a circulation or linear motion going with the grain using even pressure.
Once the board has absorbed the oil, a second coat can be applied.
The recommended number of coats is between 2-3, though there is no definitive limit.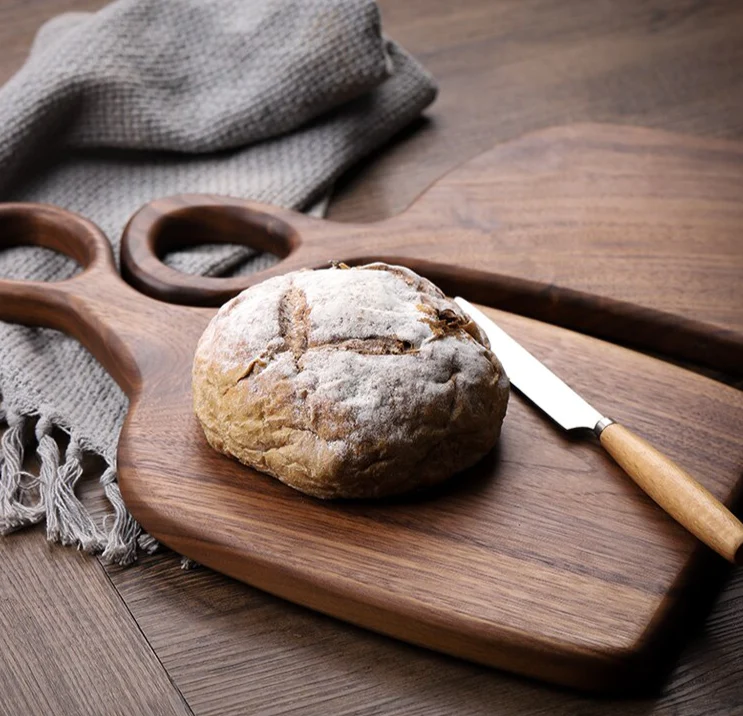 Softness on your Knives
Always put your sharp knives blades under consideration when buying a cutting board.
Selecting the right cutting boards is essential to maximize the lifespan of your knives. Dull knives worsen the cooking quality
Bamboo cutting boards are appreciated for their strength and low maintenance needs.
However, they can cause wear and tear on your knives over time.
To ensure your knife blade is properly cared for, it is best to avoid bamboo boards.
Wood cutting boards are a better choice than plastic ones as previously mentioned.
Choosing a wooden cutting board is the best option to prevent your knives from becoming dull.
Protecting your knives from damage is essential, so steer clear of glass cutting boards.
These types of cutting boards are hassle-free when it comes to cleaning and maintenance.
However, they aren't the best option when it comes to buying a board for your knives.
Read also: How thick should I make my cutting board?
Durability
When choosing a cutting board, you should look for one that is durable.
It is important to choose a material that won't easily break down.
Therefore, you should avoid plastic boards if possible.
When appropriately treated, a high-quality wooden board can repair itself and last longer.
Walnut wooden boards are the most durable wooden cutting boards.
They also look great in any kitchen.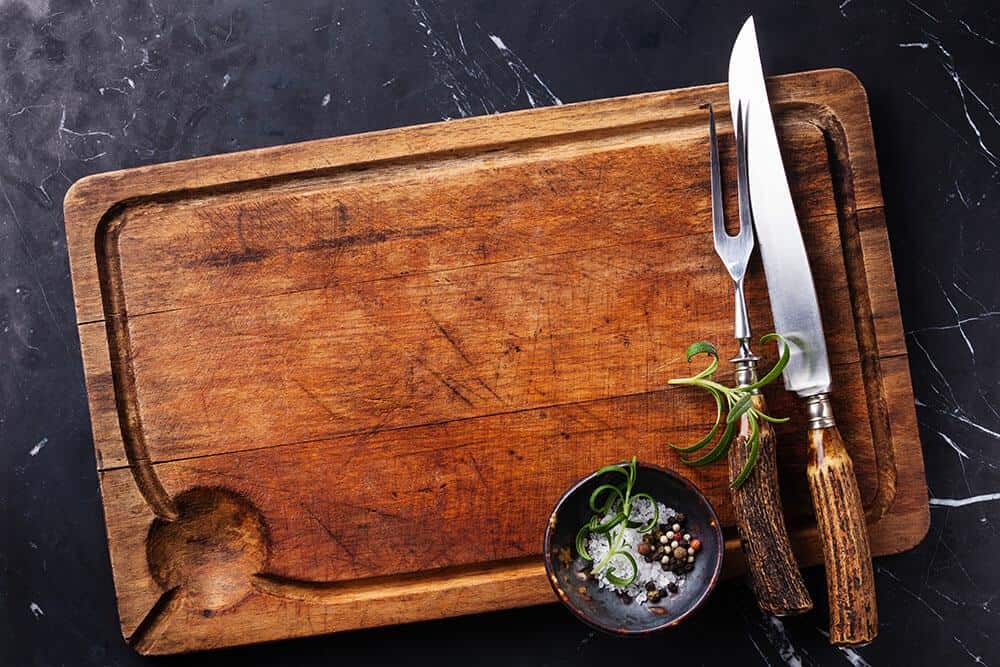 Frequently asked questions
How to ensure my cutting board's wood is not toxic?
Our food makes direct contact with cutting boards. So, having a food-safe cutting board is a must.
Hence, it's apparent that they are built with non-toxic wood.
Certain types of trees can produce toxins that can negatively impact your health, however.
These include:
Ash: Irritant to the hands and the lungs.

Pine: causes Runny nose, and asthma and is irritant to the lungs and hands.

Oak causes Asthma and is a sensitizer and irritant to the eyes, hands and lungs.
Steer clear of these cutting boards because they can release toxins into your food while you're cooking.
Research shows that maple, oak, and walnut are the least types of wood to produce toxins.
Exotic woods, such as purpleheart, should not be used for kitchen projects.
keep yourself on the safe side and always select wood from trees that provide fruits, sap, or nuts for consumption.
It's important to make sure any adhesive used on the cutting board is non-toxic.
How hard my cutting board should be?
It is essential to get the right level of hardness in the wood.
The right level of hardness is not being too hard or too soft.
When the material is too tough, it can cause the blades to become dull more quickly when cutting.
If the wood is too soft, it will easily be damaged by cutting.
Janka's rating for measuring wood hardness has a scale from 100 to 4500.
Wood for cutting boards is typically within the 900-1500 range
What is the ideal shape and size for my cutting board?
When it comes to selecting the size and shape of your cutting board, it's simply a matter of personal preference.
Think about whether your kitchen countertops have enough space for the size you are considering.
You need a cutting board that will stay firmly in place on your kitchen countertop.
When it comes to standard chopping boards, they are typically rectangular, measuring 17 inches long by 11 inches wide and 0.75 inches thick.
If your kitchen countertops have plenty of space, you may want to opt for a larger cutting board for even better results.
A large cutting board can measure up to 20″x15″x1.75″ or 24″x18″x1″.
Moreover, the thickness should also be examined.
The most suitable thickness for an end-grain wood cutting board is between ¼ and 2 inches.
Read Also:- Cutting boards and food safety