Broccoli is a nutritious vegetable that is packed with essential vitamins and minerals.
It is an excellent source of vitamin C, vitamin K, folate, and fibre.
Learn how to cook broccoli quickly in the microwave and get the perfect taste and texture every time.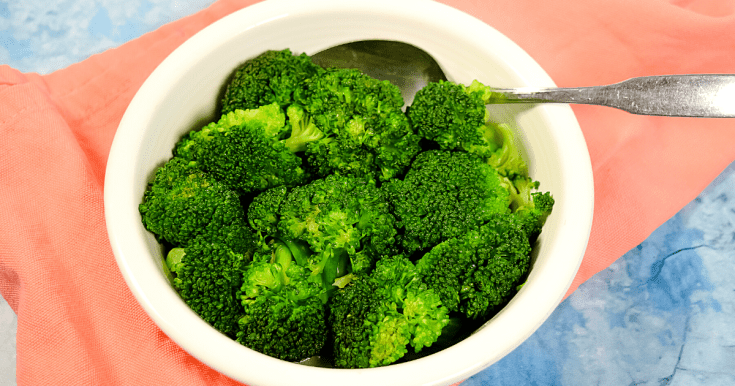 Microwave Broccoli Recipe
Microwaving broccoli with butter, salt, pepper and lemon juice is so convenient for lazy hungry people.
It is a quick and simple way to prepare it.
This tasty side dish is prepared in only 15 minutes, making it a great option for busy weeknights.
Frequently, when we are cooking dinner and have a head of broccoli or some florets 8in the refrigerator, that's usually what we end up making.
It is always the favourite option.
We can get lazy sometimes, but there's also another great reason to eat fresh, steamed broccoli – it's delicious!
Read also: How to microwave hot dog?
Ingredients
This easy recipe requires just five ingredients.
The recipe card below outlines the measurements needed.
The following ingredients are all that you will need:
Always opt for pre-washed bags whenever you feel lazy.
However, the process of washing, drying, and cutting the broccoli into florets is straightforward.
Care should be taken when using fine salt, as too much can make the dish overly salty.
Nothing beats freshly ground black pepper.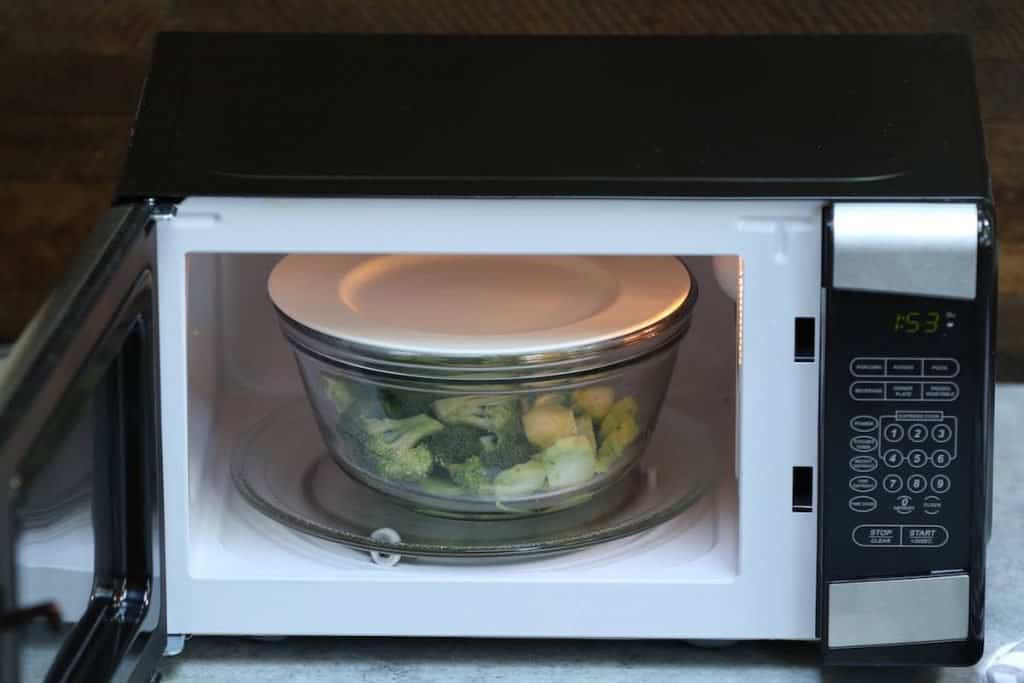 Although freshly squeezed has a better flavour, however, bottled lemon juice can be used,
When it comes to butter, I always opt for unsalted European butter–it's so creamy and rich in flavour!
No matter what type of butter you use, it will be perfect for this recipe.
Instructions
Heating broccoli in the microwave is a breeze!
Here are the steps:
To begin, add a small amount of water to a microwave-safe bowl containing the florets.
Place the bowl in the microwave, making sure it is covered, and cook on high power for 4 minutes.
Gently blend in the dressing, delicately mix it all, and enjoy. That concludes it!
Expert tip
The most important step is to make sure the broccoli does not get overcooked.
Microwave settings differ from one microwave to the other.
It's preferable to undercook broccoli slightly rather than overcook it.
Therefore, check back after 4 minutes.
Feel free to extend the time by up to 60 seconds, if necessary.
Read also: How to Microwave Kraft Mac and Cheese?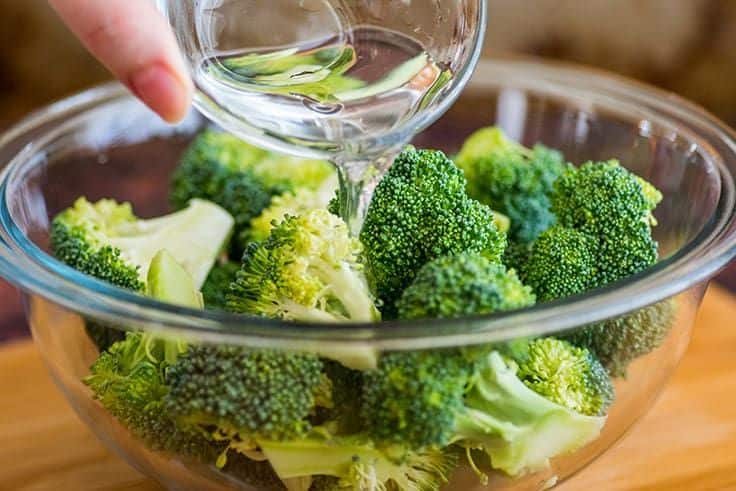 Frequently asked questions
What dressing goes with broccoli?
The broccoli can be seasoned e lightly.
All you need is the following:
– few squeezes of lemon juice
– a tablespoon of butter
– some olive oil
– salt
pepper to taste will complete this dish.
When cooked correctly, broccoli can be incredibly enjoyable – flavorful, vibrant, and crunchy.
Therefore, you don't need to dress it up too much.
Broccoli pairs wonderfully with cheese sauce.
Cheese adds up the thick and creamy amazing taste.
Is it safe to cook broccoli in the microwave?
Yes, it is completely safe to cook broccoli in the microwave.
Do I need a vegetable steamer?
No, you don't need
Simply, stick to the simple microwave recipe above and you will get an amazing taste.
A steamer is not necessarily required.
What are the most suitable serving suggestions for microwaved broccoli?
This side dish is a great accompaniment for any meal. It offers great versatility.
It is a great accompaniment to beef, poultry, and seafood.
It is also an excellent accompaniment to vegetarian meals.
Frequently, I prepare a simple meal consisting of scrambled eggs and microwaved broccoli.
This no-meat dish is both straightforward and delicious.
Roasted chicken, salmon, or grilled steak are great when accompanied by microwaved broccoli.
What is the best way to store leftovers?
Leftovers should be stored in an airtight container in the fridge.
This way, you can keep it fresh for up to 3-4 days.
Leftovers, unfortunately, become a little soggy.
For the previous reason, they won't be as good as when served fresh.
Heat them by covering them and placing them in the microwave at half power.
You can also savour them cold, similar to traditional antipasti.
On occasion, you can also use the leftovers to make a cold salad for lunch.
How to freeze cooked broccoli?

Be certain that the cooked broccoli is completely cooled before putting it in the freezer.
Store the food in a freezer-safe container or bag.
This will decrease cooking time and process.
Frozen cooked broccoli can last up to a year and still have good quality, although it can easily remain edible for longer.
The best outcomes are achieved when using stored broccoli within a 9-10 month timeline.
Read also: How to Microwave Jimmy Dean Breakfast Sandwiches?