Zwilling has been producing exceptional kitchen knives since its launch over 250 years ago.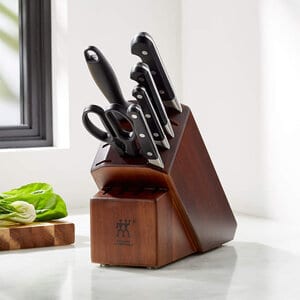 Their operations center is in Solingen, Germany, known as the "City of Blades" because of the large number of knife producers in the area.
This is not only a world-class company, but it is also one of the oldest known knife makers still in operation.
As we mentioned in our article about the Zwilling VS Henckels comparison, Zwilling is the highest-rated brand, even though the same company owns both brands.
However, the three different versions of Zwilling that we are comparing here are made of forged blades using the Zwilling perfected combination of high carbon German stainless steel.
To demonstrate their confidence in these product lines, all three are providing a lifetime warranty.
Pro Knife vs. Four Star knife vs. Pro S Knife comparison
The first thing you should know about these knives is that they take pride in being exceptional.
As you will see from this comparison, these series are quite like each other, but the minor differences between them may completely change your mind about which series you choose to purchase.
To help you understand more about the Zwilling Pro, Four Star, and Pro S series, we have provided you with this comparison between their features, differences, and similarities.
Zwilling Four Star Series
key features
• They are produced in Germany.
• The blades are made of a unique stain-resistant combination of high carbon stainless steel, and they are forged from a single piece of stainless steel with a full safety bolster and fully tanged handles.
• They went through the Friodur ice-hardening process, which improves the sharpness and resistance of the blades.
• The blades were laser cut and precisely sharpened for improved edge retention and long-lasting durability.
• The polypropylene handles are ergonomically designed to improve accuracy and control while holding.
• They come with a lifetime warranty.
Zwilling Pro Series
key features
They are manufactured in Germany.
The blades are made of high carbon stainless steel and forged from a single piece of stainless that has been ice-hardened for extra sharpness and durability.
The blades are strong and can keep their edge retention and corrosion resistance.
This series has an ergonomically designed novodur handle that reduces hand fatigue.
They have a half safety bolster and fully tanged handles for added control.
They come with a great lifetime warranty.
Zwilling Professional S Series
Zwilling Professional S Series
key features
• They are made in Germany.
• The blades are made of a unique combination of high carbon stain-resistant stainless steel
• They are cut from a single piece of stainless steel, as are most standard forged blades.
• These knives were subjected to the Friodur ice tempering process, which results in increased sharpness and long-term dependability.
• Most blades are then precisely sharpened to ensure the ideal honing angle and durability.
• They have three triple polymer rivets on a fully tangled handle with a half safety bolster.
• Because of their perfect hardness, they have excellent edge retention.
Zwilling PRO vs. FOUR STAR vs. PRO S Differences
When you evaluate the differences between these three series, you will notice that they are very subtle.
The first noticeable thing is that the Henckels pro and the four-star handles are pretty different. The pro has the triple-rivet classic handles that are common on many knives, whereas the four-star has slightly different handles.
These differences are only superficial in terms of the shape of the handle; when you carry the knife in your grips, they are very similar.
It's worth noting that the primary distinction between these two brands is the safety bolster. Because the pro series has a remarkably curved half safety bolster instead of the more traditional full safety bolster on the four-star series.
When it comes to distinguishing the Henckels Pro and Professional S series, the difference is primarily concentrated in the safety bolster design while sharing the same handle structure.
Zwilling PRO vs. FOUR STAR vs. PRO S similarities
There are numerous lots of similarities between these three knives. To begin with, they are all manufactured in Solingen, Germany, using the same German steel.
They all have Henckel's lifetime warranty, equivalent plastic handles and are skillfully crafted with full-tang construction. They're even all structured in Zwilling's signature classic style.
Is Zwilling Pro or Four Star better?
While all of these Zwilling knives appear to be identical and are very similar, they are not.
The Pro series knives started replacing the traditional full bolster with a lighter, more rounded half bolster. That is a genuinely daring upgrade, and you will greatly admire it.
The handle is the most noticeable feature. The Pro features the standard triple-riveted handles found on many knives, but the Four Star has a slightly unique handle.
When you hold it in your hand, the handle design is almost the same. Thus this variance is primarily decorative.
Another important difference between these knives is the bolster. In contrast to the larger, more traditional full bolster on the Four Star, the Pro series has a more curved half bolster.
Furthermore, the half bolster makes it simpler to hold the knife in a tight grip when cutting. A thicker tang compensates for the lighter weight of the bolster while still reinforcing it.
On the other hand, full bolster knives will be a better choice for you if you prefer a more balanced knife.
Keep in mind that the form of the blades, which was not previously discussed, must be considered. The knives of the Four Star and Pro S series have a more traditional look.
It is worth noting that the Zwilling Pro series knife's curved blade is perfect for the rocking cutting motion popular in Western countries such as the United States.
Does Zwilling own Miyabi?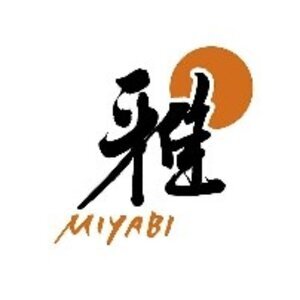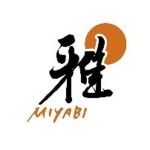 MIYABI is a ZWILLING product line that is famous for its high Japanese knives. Miyabi knives are made using the traditional techniques of ancient Japanese masters who made the best and highest quality Japanese swords.
They are manufactured in Japan at the Zwilling factories and feature modernist Japanese structures and designs.