There are various sorts of knives on the market that can suit almost every need.
They come in various types and uses, you can find a chef's knife, boning knife, butter knife, fillet knife, serrated knife, straight knife, fixed blade knife, folding knife, and much more.
By the end of this guide, you will know how to choose the type of knife blade, that's gonna perfectly meet your needs
List Of 25 Type Of Knife Blades.
Drop Point Blade 
Tanto
Reverse Tanto
Clip Point
S Curve
Reverse S Curve
Trailing Point 
 Straight Back
Assist Blade
Bowie
Coping Blade
Dao Blade
Kukri
Leaf
Modified Blades
Nessmuk
Needle Point 
Pen Blade
Sheepsfoot Blades
Spanto
Spear Point Blade
Spey Point
Hook (Hunting and Fishing)
Talon ( Karambit)
Wharncliffe
Best Types Of Knife Blades
1. Drop Point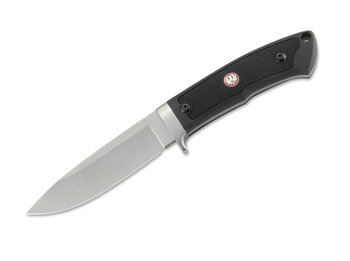 The drop point blade types are the most common type of knife blade. It is because of the drop point multitasking and straightforward design.
Plus, drop point blades feature a gradually sloping spine ensuring the point is on the axis line center.
The blade belly starts slightly flat. However, it starts descending up gradually exponentially till meeting the point.
The drop point blade is good for anything. This blade shape is most often used as EDC pocket knives.
However, they also get into a broad user base for many various applications.
These knife blade shapes come with long, gradually upward sloping bellies. They are great to saw, cut, slash work, and more.
Since these knives' spines aren't typically sharpened, They are also thick, increasing the knife blade sturdiness.
Additionally, the drop point blade knife often comes with a serrated or partly serrated blade shape.
Some designers add more advantages to the spine of this blade, such as sawteeth. And short serrated parts.
Drop point blade knives come in a lot of variety, making them suitable for everyone.
2. Tanto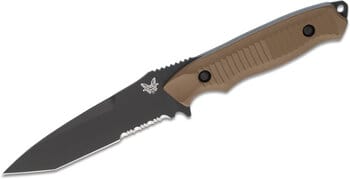 The Tanto type of knife blade is a trendy one. It is due to a highly positioned reinforced point.
And even grinds. The point is particularly robust because of the angle beneath it.
The tanto type of knife blades lacks in typical day-to-day usage. That is because the cutting edge comes with a flat shape without a curved belly.
So the overall cutting part of the blade is less compared to an even long drop-point one.
It is not for slicing or chopping. However, it can make up for that in tip robustness.
A lot of people will choose the Tanto blade due to its fantastic design. It is also offering excellent self-defense.
It is useful for various tasks. It is not as multitasking as other blade types, such as a clip point or the drop point.
3. Reverse Tanto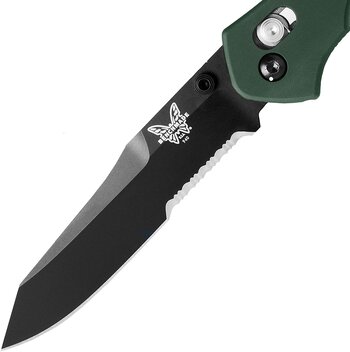 The reverse Tanto type of knife blades comes with just one principle variation from the regular Tanto blades. The spine top with that harshness is always flat, but the point drops with angle.
Due to this feature, these blade tips are easy to work within tight spots because the point is a little thinner.
Both models of the Reverse Tanto gave an excellent multitasking feature for EDC usage.
They also come with a pinpoint tip control when you maneuver into touch and thick items.
However, The tip of the blade is not even close to the strength of the traditional drop-point. So this type is not as versatile and robust overall.
This type is the best for you if you prefer a more controllable experience than tip sturdiness.
4. Clip Point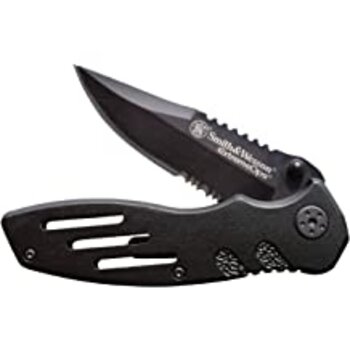 The clip point blade knives are versatile, simple, and of the classical heritage. These features are the main reasons that the clip point is a popular blade.
The clip point blade types have a very long cutting area with a belly jutting out straight for an excellent, straightforward edge. However, the trailing points upward to a narrow spot at the end.
Clip point blades commonly come with an unsharpened spine. It is the same as the knife belly starts to look straight and even.
However, towards the point, drop within a convex curve right away like it would appear if cutting it using a nail clipper.
Modern clip point blades can involve an additional straight surface. This area is where the convex curve could nearly appear like a reverse tanto.
The clip point blade knives may come with both the bellies and the curves sharpened on the spine of the blade.
This feature makes them originally used for cutting ropes, wires, and fish lines.
Furthermore, the clip-point blades are very versatile. They can work for just about everything. Their designs excel at bushcraft and whittling as well.
The knife blade types are popular among the knife blade types because of the clip point, versatility, and easy-to-use feature.
One major drawback, the clip point blade isn't generally made for a tactical-style knife. So if you need a tactical feel, it is not for you.
5. S Curve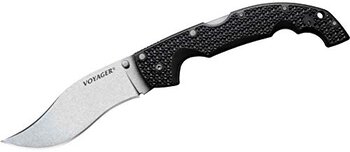 You can identify the S curve if the blade point faces upward. It can create a large belly ideal for slashing.
However, it lacks versatility and easy usage. You can find these features in other types like the drop-point and clip-point blades.
Some individuals can use it for self-defense due to the tremendous slashing effect.
To sum it up, this blade is for people searching for a thing unique and abnormal.
6. Reverse S Curve
Reverse S Curve type of knife blade is not indeed a very famous knife blade shape.
However, you can notice right away when the knife is a Reverse S or S curved design.
On the Reverse S style, the form of "S" is when the knife's point faces downward.
Both S shape knife blade types lack versatility and easy usage. It also suffers from a slight lack of knife blade rigidity.
These blade types are made initially to add more cutting area to curved items and fine and shallow slicing.
Plus, the Reverse S type of knife blades comes with a Hawkbill at the knife end. Of course, this provides the knife blade with all the uses and features of the Hawkbill.
However, more down is a belly with a fine cutting edge, which otherwise couldn't be found on a Hawkbill.
Also check, What are the Benefits of Oysters? | 7 Healthy Advantages
7. Trailing Point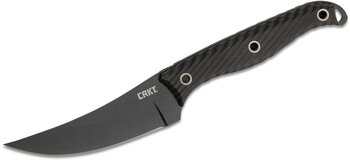 The trailing point type of knife blades aims to use an upswept belly to make an immense cutting area. It lengthens the cutting edge in shorter full package size.
Due to these features, the trailing point type of knife blade is ideal for skinning and slicing.
Trailing Point blade types are popular among food preparation. But some individuals choose them for fish cleaning or field dress for their hunt.
Additionally, the trailing point blades are multitasking ones. they offer extraordinary cutting length with an upswept belly. The point is not extremely sturdy.
However, they come with a very long and easy usage cutting edge. You can use the trailing point to filter, prepare food, general usage, and more.
8. Straight Back
The Straight Back type of knife blade is a very straightforward and popular blade type.
It is as the name mentions; this blade comes with a straight spine. The straight back belly is generally flat till it starts curving up to reach a point.
It is known as a normal blade as it comes with an extremely traditional blade shape. Plus, the point is usually level with the handle top.
The straight-back type of knife blades is multitasking tools. You can apply this knife blade shape across a lot of uses.
It is versatility features nearly reach the drop-point ones.
One primary reason to get a straight-back blade is the advantage of it being firmly pressed using your hands on the blade's straight spine.
The Straight Back type of knife blades can come with high thickness, toughness, and heaviness features.
It helps to chop wood or hack within dense foliage. Also, these blades are suitable for self-defense.
The straight back blade is used in combat applications as well.
9. Assist Blade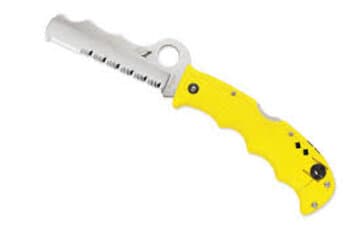 Assist Blade is a little similar to sheepsfoot blade. This blade style is known for its blunted tip. Which ensures the blade will not penetrate.
Assist type of knife blades is an excellent blade for fishing and cutting ropes, seatbelt, clothing, and more.
As it can saw efficiently and at the same time provide safety from accidental stabbing.
Therefore this design will be valid for commercial fishers. Regularly you can find it on emergency seatbelt cutters.
With a blunt tip, there are no sharp point or penetration features. Thus they will not be an ideal pick for self-defense purposes.
10. Bowie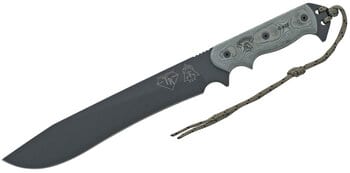 The Bowie type of knife blade has an extended combat history. This type is useful for some different uses.
Many outdoorsmen go for big Bowie-type knives to cut within dense foliage or as a big camp knife.
Nowadays, it is used during camping or hiking trips. Everything involved the hacking of a big sharp piece of steel Bowie knife blade shape is the one for the job.
Finally, this knife blade shape usually is long by nature. Therefore it fits for everyday usage.
The Bowie blade shape is hefty. Therefore, during hiking, people may replace it with lightweight and thinner ones.
11-Coping blade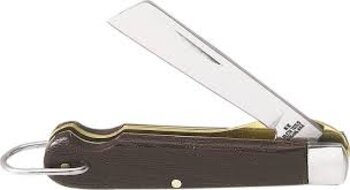 The coping type of knife blades is quite similar to the Sheepsfoot one. These designs come with a downward flat angle slope, which starts at the blade's spine until it reaches the tip.
But, The cutting edge from tip to grip remains flat. One major downside is it is not capable of penetration.
Therefore these blades come without a versatility feature. It also has no curved edge for cutting and no sharp point.
Finally, this blade shapes maneuverable within items such as carpets and clothing, and the knife blade point will not be too exposed to things behind.
Also read , How to Hone Your Knife? | Easy Guide
12- Dao Blade
Chinese used the Dao knife blade as one edge short or long swords. This blade shape comes with a long and flat spine and belly, which ends close to the points involving thick tips.
On these blades' bellies side of the tips, you have a thing that resembles the drop point blades with their gradual curved edge that curves upward towards the tip.
Dao-shaped blade spines have an edge that curves upward round out towards the tip.
This feature gives the sword end extra weight and momentum while swinging.
Not a lot of pocket knives have this shape of the blade. However, a long blade will be helpful to hack into dense foliage.
Additional weight at the end. This weight makes these swords need more effort to swing and are not very agile.
Although it was used as Chinese swords, now it is used mainly as showpieces.
13- Kukri
This blade shape is very popular on the Eastern world side. The Nepalese made these knife blade shapes for farmers and used them by armies in Asia as a combat weapon.
Nowadays, these blade shapes are considered novelties or showpieces rather than many people regularly use.
But, people keep using them. The Kukri type of knife blade is quite handy. It is an excellent pick if hacking into the thick foliage is what you want. Also, you can use it for little farming applications.
Kukri type of knife blade seems to be an excellent sharp boomerang connected to a handle.
These blades come with distinct recurves right in the bellies' middle with the spines.
They also curve downward toward their tips in relatively the same area bellies curve in it.
Plus, These blade shapes are made for farming, hunting, or combat. However, now you can use them for bushwhacking.
Finally, they are not a thing you take with you every day. People tend to replace them with another blade type due to their primary uses.
These knife blade shapes usually are heavy and will need a severe little practice for efficiency usage.
14. Leaf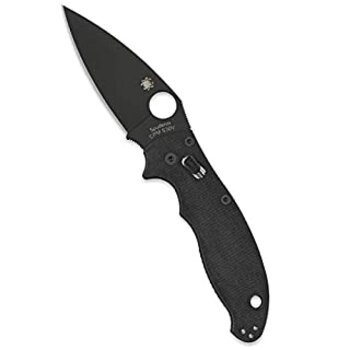 The leaf type of knife blades is essentially spear points that get fat and lose their spine of the edges.
The spins and the bellies are not anymore fully symmetrical with the spines. It has more aggressive curves towards the points than the bellies.
Plus, These knife blade shapes are ideal for many things like the drop point blade knives. They come with a ton of versatility.
While the leaf type of knife blades is highly versatile, it can provide a great EDC that is straightforward usage with many items.
Overall, this type is an excellent option for pocket knife blade shapes.
15. Modified Blades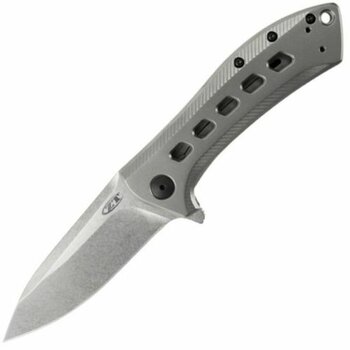 The modified type of knife blade is not a shape itself. However, they are worth mentioning.
Seeing the label "modified so and so" become more common. Knife designers try to differentiate the blade shapes from others.
They model this blade after another knife. However, the way they are modified made them not suit the original category anymore.
Many blade types can be changed like the trailing point, Drops, Clips, Tantos, Sheepsfoots, Assists, and others.
Either the blades were meant for a particular need. So they may come with various little features than the more common blade styles.
Or the designer wants to put a little flair within a present blade design to stand out and maybe for design improvement.
16. Nessmuk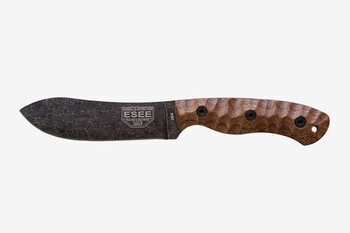 Nessmuk type of knife blade has been used by a lot of people worldwide. They are hailed for their excellent slicing feature and effectively during food preparation.
The design of these blades is unique. However, they do not look like the trailing and skinning ones.
Moreover, the bellies swoop upward resembles what you expect on skinning blades. However, the spines are where the design takes various forms.
Closing to the points on the spines, there are big upward bumps. It may be meant to provide extra weight to the Knife end.
This feature will make slicing within thick and heavy items more accessible. Plus, they are also useful for Bushwhacking and skinning applications.
Finally, these blade shapes are heavier compared to skinning knives of the same size. But, this can become a good feature. It depends on the purpose of the blade.
17. Needle Point blade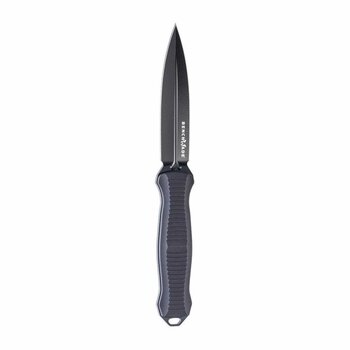 The needle-point type of knife blade appears as it sounds. The point has a sharp needle-shaped end. But the blade is long and thin and has a double-edged sides feature.
This design is mainly made for thrusting and stabbing. This shaped blade has low surface friction points.
Therefore they are ideal for combat or self-defense. Otherwise, they are used as a showpiece.
However, this shaped blade is not suitable for EDC, camping, hunting, and more.
The blade has two sharpened edges. So it will be challenging to push within a thick material while sawing and cutting.
Furthermore, the needle-point type of knife blades comes with no tensile strength.
Because of the sharpened edge and it does not include a thick spine for blade supporting.
Sometimes the Needle Point type of knife blades comes with a single or maybe the two edges unsharpened.
It is called a thrusting blade. However, sometimes they are mislabeled as a needle or stiletto knife.
18. Pen Blade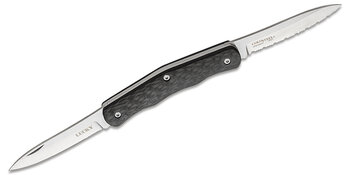 The term Pen type of knife blades refers to tiny pocket knives. This blade is most usually skinny and small.
Plus, Their design resembles tiny and thin drop-point, trailing knives, and scalpel-type blades.
It does not involve any technical association linking the actual pen meant for writing and the pen-knife.
So the Pen type of knife blades is useful for small EDC or for thinning and working on thin materials.
People used pen-shaped knives for pencil sharpening and quill repairing.
Finally, These blades come with much strength or a usable cutting area. They also lack many everyday usage versatilities due to their small size.
Read more , How to shuck oysters without an oyster knife
19- Sheepsfoot Blade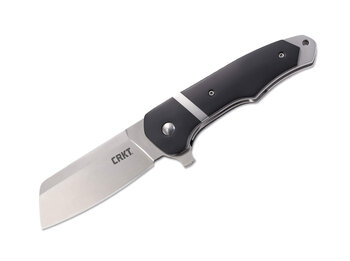 Sheepsfoot type of knife blades looks like the Assist shape blades. However, they always have more rounded-off points than the Assist one's flat blunted tips.
Both designs are for sawing or cutting. But it would help if you avoided tip penetration.
Hence sheepsfoot type of knife blades comes with no stabbing capabilities.
These blades are mostly the normal blade adverse by offering sharp straight edges with a dull back.
Sheepsfoot type of knife blades is suitable for you if you want to saw or cut. For instance, commercial fishers apply these blades exclusively for line cutting or netting.
20-Spanto

Do you like the Tanto type of knife blades? But you also want the drop-point versatility feature? Do not worry; there is a blend between them.
We now get to blend the two. The Spanto type of knife blade generally has a harsher curved edge than drop-point.
However, it curves nonetheless because of the Tanto blades that meet the points after flat and harsh upwards turns.
After all, you can have a very narrow and sharp point. However, it has an extra belly area for cutting.
So it is a design with a more aggressive style and encompasses a multitasking feature like the drop-point type of knife blades. It comes with a very lovely-looking EDC-style blade.
This blade tip has more surface friction. Hence The bellies curve up instead of getting flat thin surfaces to meet the points. So this blade isn't as deadly as the tanto.
However, it is more deadly than the drop-point with similar versatility. Hence it is not heavily tapered; it does not have an optimum skinning performance.
21-Spear Point blades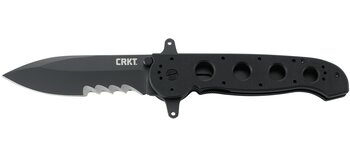 The spear point type of knife blades is similar to the Stiletto and Needle ones, aligning the blade centerline's grind and angle.
As a result, it places the point a little lower than an axis. This feature will increase the blade symmetrically.
An extra thing spear point type of knife blades may have a double edge or has a false edge or swedge. This knife is strong and durable. which creates a little easy to cut blades
Some people consider spear point type of knife blades is mainly used for combat and self-defense. While it is true in many cases, a good knife is beneficial at many things.
Of course, you can not use the other hand as a guide in the double-edged design.
However, spear point type of knife blades lacking a double-edge is applicable in similar ways to the multitasking Drop-Points and Spanto.
22- Spey Point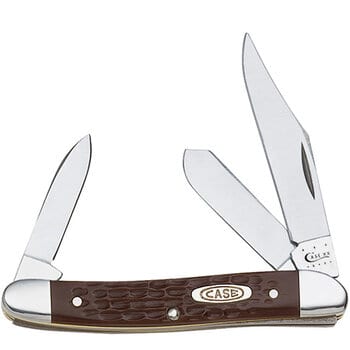 The Spey type of knife blade is pretty much made for cutting into flesh with accuracy, and it can be maneuverable at the attention forefront.
Spey point type of knife blades is commonly used as scalpels. It comes with low versatility and low tensile robustness.
Also, the design is a type of reverse tanto blades. The spine tops close to the points are blunt and flat.
That moves the points very low along what is otherwise named drop-point style belly.
The tip provides low penetration features. In contrast, it maintains the tip downward and moves quickly within the meat with the angled knife belly.
Read more , How to Care for Your Paring Knife?
23-Hook (Hunting and Fishing)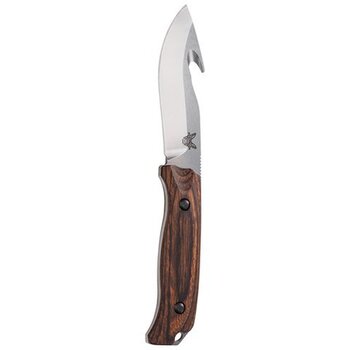 Gut hook blades are knives that feature hooks on the spines close to the points positioned toward the handles.
The hook type of knife blade utilizes a sharpened edge on its interior and is especially good for slashing into fishing lines, strings, belts, and while field dressing the hunt.
Technically, gut hooks are more of a characteristic than a design on their own.
Regularly, these blades are in the shape of trailing points, drop-points, and skinning knives.
Therefore the hook type of knife blades is for many types of heavy-duty work.
They are a good choice for heavy-duty work, a hunter or fisherman for field dressing, or used for cutting lines fastly.
Some people purchase those blades because of their design. In comparison, it will not be harmful to get the extra hook cutting edge available.
It will be only a wasted area if not using it. It will make the spine difficult to compress down on while you cut anything hard or thick.
Plus, The hook type of knife blades may get stuck on items if you cut in narrow areas.
The Gut hook type of knife blades is not always found in folding knife structures.
However, you may find a little. It is of the best blade designs for hunting and fishing usage.
24. Talon ( Karambit)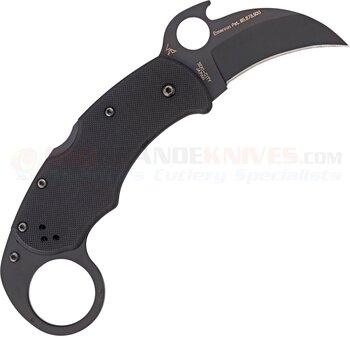 Talon type of knife blades involves spines and bellies curving in a concave style.
This blade shape is just used for self-defense or activity that needs pulling motions like cutting webbing and clothing.
People keep training for years to know-how using the Karambit in combat or self-defense efficiently.
This knife is very deadly. However, the Karambit type of knife blade is not easy to use, and no one can utilize them without experience.
If you only want to use it as a self-defense solution, it is not recommended to use the Karambit unless you will properly train using a specific style.
It is not a versatile or practical option because this design is not very efficient for outward cutting.
You have to angle the wrist outward when moving far from the body. That will limit the motion range.
25. Wharncliffe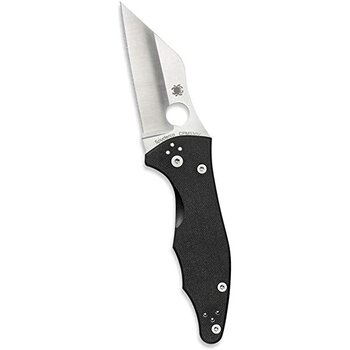 Do you read the straight-back type of knife blades? If you do, get the idea, then turn it upside down with the opposite side sharpening. After that, you get the Wharncliffe type of knife blades.
Their cutting edges are typically flat and sharp from tips to grips and spines.
Which begin flat from the grips; however, they slowly curve downward within their tips.
You can use them to open a box or to open letters. This design is hard to cut soft tissue.
Therefore it might be a safer choice to use within warehouses or offices when you work in a close-quarter to other individuals.
A Guide To Various Knives Edge Kinds
Indeed, the edge is an essential part of the different knife types. This part makes the blade sharp. You can find many kinds of edges.
The type of knife blades is specified to go through a particular item. We will go running through the various kinds to know the best job suited for each of them.
Straight Edge
It is a widespread type. Straight Edge is occasionally named a flat ground edge as well. Straight edge is often found on the chef knife, paring, and utility ones.
Serrated Edge
Besides the straight edge, there is another type called Serrated edges. They come with sharp grooves and ridges along the whole blade. This advantage is useful for cutting tough items.
Besides that, you can use them to slice softer foods. Do not worry anymore about crushing these items out of shape. A bread knife, tomato knife, and steak knife always come with a serrated edge.
Scalloped Edge
Scalloped edges have hollow dimples along the sides of the blade. Therefore they can prevent food from getting stuck to the knife surface.
Additionally, sometimes they named Granton edge knives after the first manufacturer design patent.
These knives are handy during cutting wet or sticky materials. A Japanese santoku blade shape and a salmon knife can come with these types of blades.
Check also, 10 Best Bread Knife 2022 Review
Hollow Ground Edge
These are commonly found on Japanese knives. Hollow ground edges taper down from the blade's center to make excellent, sharp edges.
Therefore they are incredibly sharp. But these edges come with more vulnerability to wear and smashing.
So sharpening them more frequently can be a good decision. Nakiri knives almost usually come with hollow ground edges.
Knife Blade Materials
Knife blade shapes can come from a wide range of materials. Each of them can have a massive effect on knife sturdiness, durability, and sharpness.
So it will be better if you know about the knife blade materials before buying a knife.
Each kind has its pros and cons. Also, some materials are meant for use in a specified task than other ones.
Read on to know all you want to know about knife material before investing in new ones.
Steel
Steel is a good pick for both unprofessional house cooks and an experienced chef.
The blade has enough strength for cutting into nearly everything, which includes bone or frozen meat.
You can store them easily. Thanks to their materials, you can keep these blades by holding them on knife magnets.
Plus, that kind of material has existed for an extended period. Therefore a lot of people know the way to sharpen it right.
But, you will ask for expert assistance. This advice will ensure your knives are usually as sharp as possible.
In this case, you will avoid worrying whether or not there are any mistakes while they sharpen your knife.
High Carbon Stainless Steel
Knives that come from that type mostly hold razor-sharp edges for a long time. They also are stain-resistant because of the steel chromium.
These blades consist of high carbon steel. However, it can differ widely. It all depends on the production location.
So it is essential to know the slim and hardness of the blade and if you have the needed period to maintain it.
Stainless Steel Blades
They are a widespread material for knives. This material provides excellent durability besides rust and corrosion-resistant.
Stainless alloy basically comes from iron and carbon. Chromium is joined for stain repelling features to provide the blade with lasting shiny finishing. All of that makes this blade sturdy, durable, and a good stain-resistant capability.
A major downside of this material is that it has many different types of alloys commercially. Therefore the steel quality varies drastically from one to another.
Carbon Steel Blades
They are a kind of steel alloy that comes from iron and carbon. However, It lacks chromium found in a stainless alloy for a stain repellent.
Steels with high carbons count are usually ideal for forge knives requiring extraordinary sturdiness and stiffness.
They will retain very sharp edges as well if cared for correctly. This feature can make carbon steels an excellent pick to peel knife or cleaver.
Due to the lack of chromium, this material is apt for staining and discoloration, mainly while contacting with acidic food.
So, if you want shiny knife collections that you place on display, this material might not be what suits you.
But, if what you want is a sharp and durable edge, then a knife with a carbon steel blade is the best option for you.
Ceramic Blades
Ceramic blades are made with hardened zirconium dioxide. It is non-metallic and non-magnetic.
Sometimes to improve durability, they have a coat from another material. 
Due to their highly lightweight feature, a lot of chefs prefer it. This type is recommendable to be healthier than the metal type.  
A bonus feature, the blade can be printed using a stylish pattern, color, and details.
A significant downside of a ceramic knife is its fragility. It is more opt to break or crack if fallen compared to other kinds of blade.
Therefore, assure to be careful with this blade. Besides, it would help if you had a specialist tool to sharpen them.
A regular whetstone can ruin them. If caring for them properly, they could be an efficient cutting tool for a long time.
Read also , Things to Consider When Buying an Electric Knife Sharpener
Damascus Steel Blades
It comes from two or more various alloys. These alloys are hammered with each other, forging robust steels with complex, wavy patterns.
Besides, it was helpful to make knives, swords, and various weapons for hundreds of years.
This type of metal comes with strength, durability, and sharpness features. these days, it is typically valued for its nice look.
Modern styles can be pricey due to the crafting process. But this knife lasts for a prolonged time and can keep the sharp cutting edge for an extended period. As such, they create great knives for professional chefs or beautiful items for a collector.
Titanium Blades
It is non-magnetic and has great rust resistance. So it is an ideal selection for a pocket blade or a diving knife.
However, these knives tend to have lower sharpness and can not hold an edge very well.
So they are less efficient as kitchen knives compared to steel or ceramic ones.
Even so, a lot of collectors will value titanium knives due to their beautiful dark grey coloring.
Final Thoughts
To find the knife that suits your needs, knowing the various knife types will be essential. Also, you need to understand how they can serve you to help you make the correct decision.
For instance, a clip-point knife is best for purposes that need precision. In comparison, drop point blades are the most multitasking ones.
A tanto point knife, spear point knife, and needle-point knife are ideal for piercing, puncture, and stab items.
So whatever the purpose is, you can find the type of knife blades that will serve you the best. Everyone prefers to use a special kind so tell us which one do you select?