A sharpening stone (also known as a whetstone) is necessary to keep your blades razor sharp. And to maintain your sharpening stone in excellent condition, you should clean it thoroughly after each use.
The short period of time it takes to clean the stone will benefit you, in the long run, it will stay in great shape, allowing you to keep your knives in excellent condition as well.
Wondering why you have some glitzy grey lines on the surface of your stone? Obviously, they need to be cleaned! when you don't clean your sharpening stone for a long time you will start to notice some grey lines formed on the surface from the accumulated metal flecks, which resulted from the sharpening processes.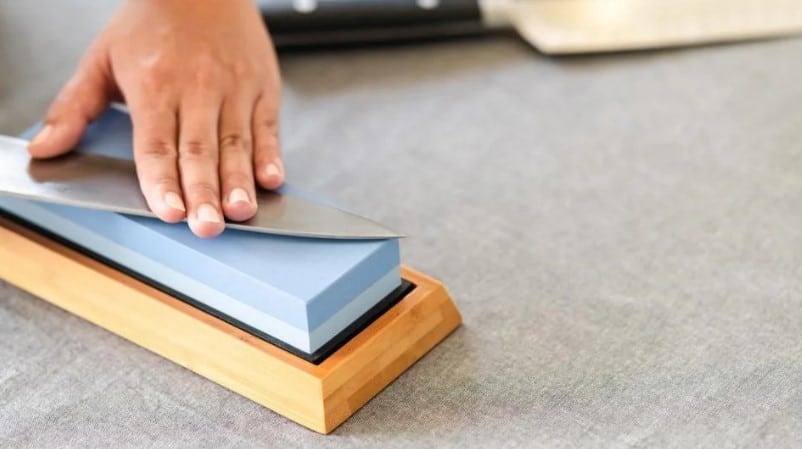 How to Clean A Sharpening Stone?
Before we go through the steps of cleaning sharpening stones, you need to keep in mind that the material you use to clean your stone will differ based on the type of stone and sharpening tool.
And make sure that before beginning the cleaning process, you place a dry cloth or paper towel under your stone to catch any debris.
Required tools
Honing Oil
Paper towel
Toothbrush or bristled brush
Steel wool
Clean cloth
Warm water with dish soap
Steps
Step 1: Flush out the mineral filings
Apply a thin layer of honing oil to the whetstone's surface, making sure to coat all areas, to remove excess particles from the stone. You can spread it with a toothbrush in horizontal or circular motion.
Scrub the entire surface again and again until metal filings appear.
Wipe away the metal debris with a clean, damp cloth or steel wool, and keep wiping the surface clean until you find all metallic particles have been removed from the stone.
The main goal of this step is to remove the dirt and metal shavings that have accumulated over time, from the repetitive sharpening processes.
Step 2: Use WD-40
After cleaning out the debris, use WD-40 to clean up the dirt. This oil penetrates any tough surface and is especially effective on whetstones.
Before using WD-40, make sure you're in a well-ventilated area.
Wipe away the accumulated debris with steel wool. A 0000-grade steel wool pad is sufficient to help remove the dirt and stains from the stone.
You can either leave it as is or clean it with running water to remove any remaining WD-40. and then gently dry the stone after that.
This method is most effective on stones that are so old and complicated to clean.
Step 3: Clean with soapy water
If you're using a water-based honing oil, rinse it off with warm water and scrub the stone's surface with a toothbrush.
Step 4: Flatten a Sharpening Stone
Flatten your stone for 15 seconds.
Your stone may become hollow around the middle after continuous and frequent use, and this can occur as a result of rounding the tool's edges during the sharpening process.
However, you can avoid this by flattening your stone every ten uses or more.
How to flatten a sharpening stone?
Keep your whetstone moisturized: Before beginning the sharpening process, moisten the sharpening stone with oil or water.
Start by rubbing the whetstone over a flattening plate to smooth out the surface to get rid of the metal particles. Keep in mind that if the stone's surface is dry, it will be difficult to flatten.
Wipe the stone over the flattening plate by gently moving the plate back and forth until the stone's surface is even.
There should be no visible particles of metal on the surface. If you're using a synthetic stone, use oil to moisturize it because the surface is often coarser than that of natural stones.
But if it doesn't have one, you can consider buying a silicon-carbide plate. and I f you don't have a flattening plate, you can simply attach a small and thick piece of glass to a self-adhesive 100-grit wet-dry sandpaper.
Lubricate your stone with water or oil and apply it over the sandpaper.
Continue sanding the stone until it is flat and free of metal shavings. While sanding the stone, place a rubber mat underneath it, and if you want to remove scratches, you can use 400-grit sandpaper.
This will help in eliminating the large scratches as well as preventing the accumulation of metal filings and dirt.
Types Of Sharpening Stones
1-Oil stone sharpeners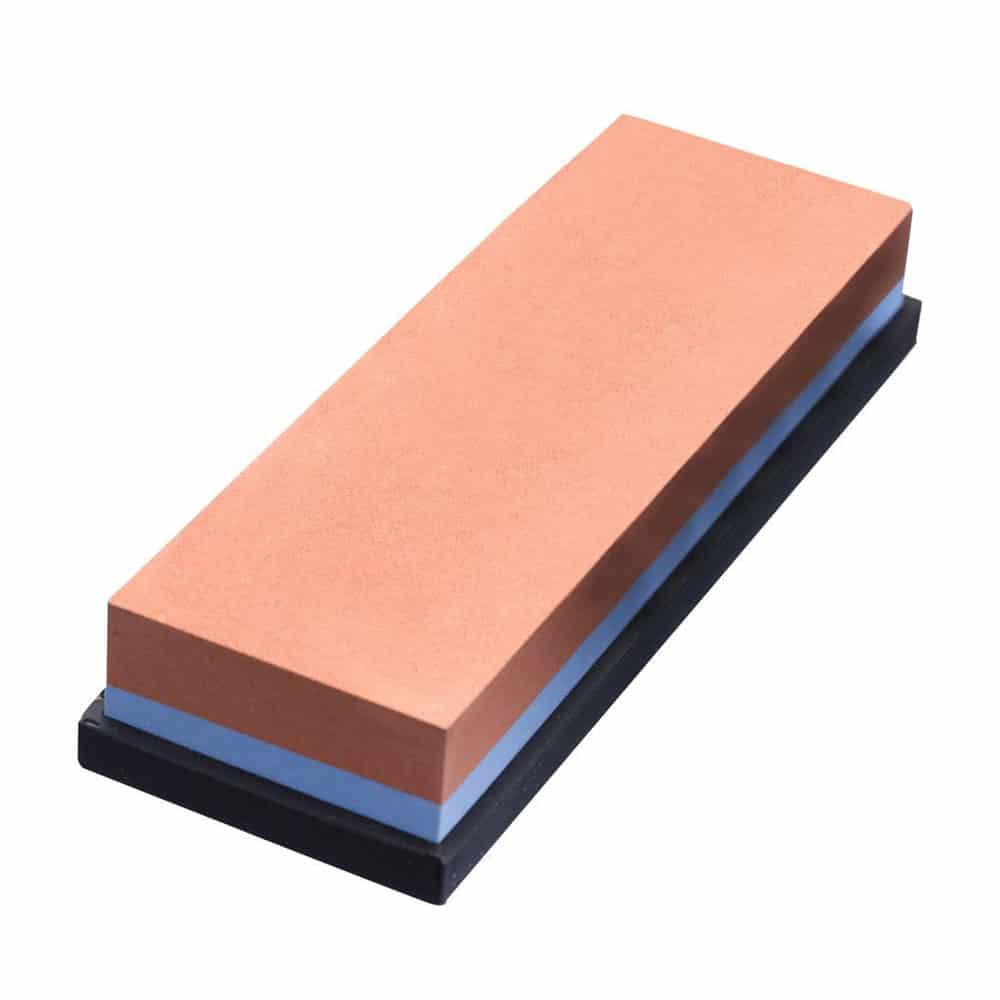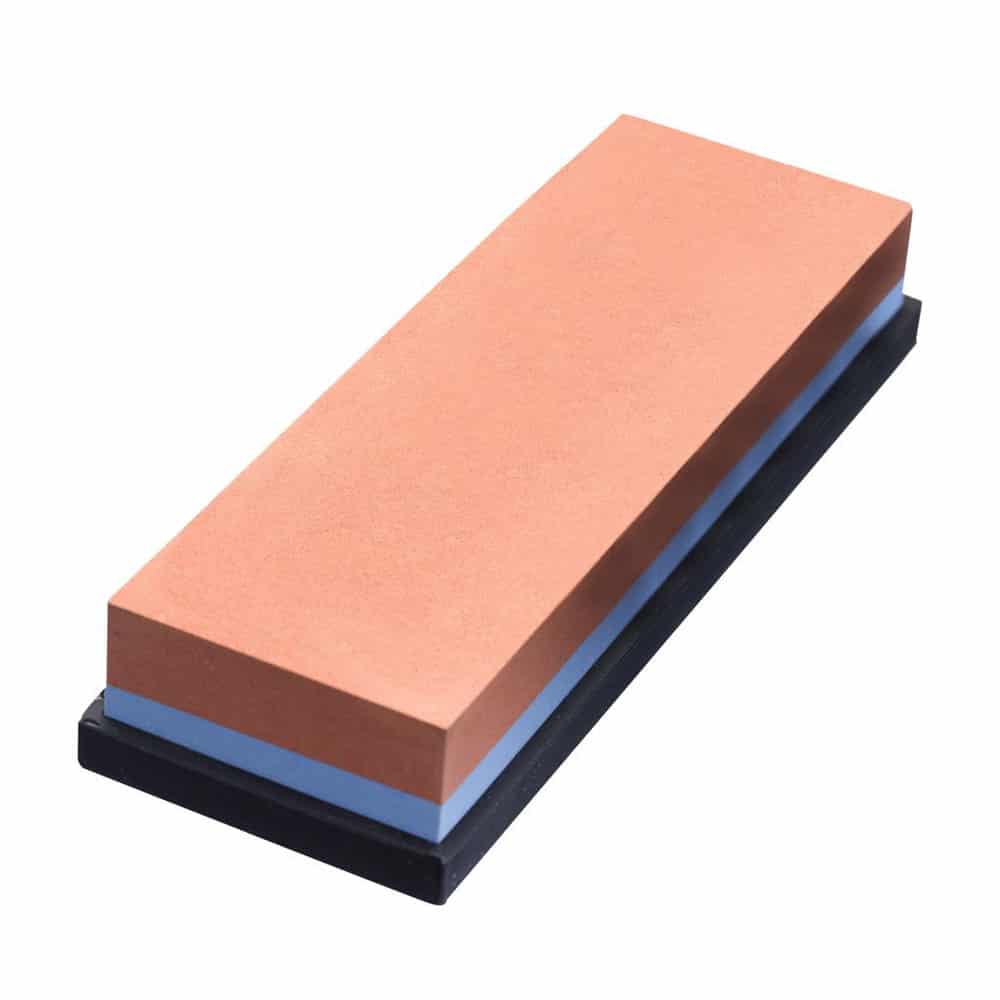 One of the most common stone types is oil stones are traditional man-made knife sharpener tools used to sharpen knives. And other tools. They are made of abrasive particles bonded together with a bonding material.
They are called oil stones since you must use oil as a lubricant before the sharpening process.
There are two types of materials used in oil cleaning stone: Aluminum oxide, which is an aggressive abrasive for fast sharpening and creating a good sharp knife edge. and comes in coarse grit, medium grit, and fine grit types.
And Silicon carbide, which is the fastest oil stone knife sharpener.
2- Arkansas stone sharpeners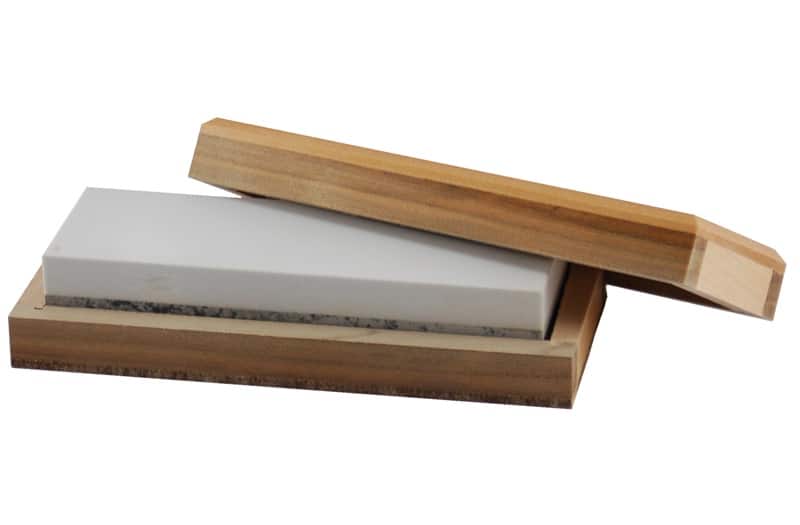 Arkansas stones own its premium classification since they are razor-sharp sharpeners. They feature a rectangular-shaped cut wet stone for sharpening knives and tools.
Amazingly they come in four different gravity grades:
Soft or coarse, which is the most aggressive of the four. Hard grit, which is an off-white color. Black Arkansas is known as the coarser of the four types. And translucent is the coarsest.
3- Diamond Sharpening Stones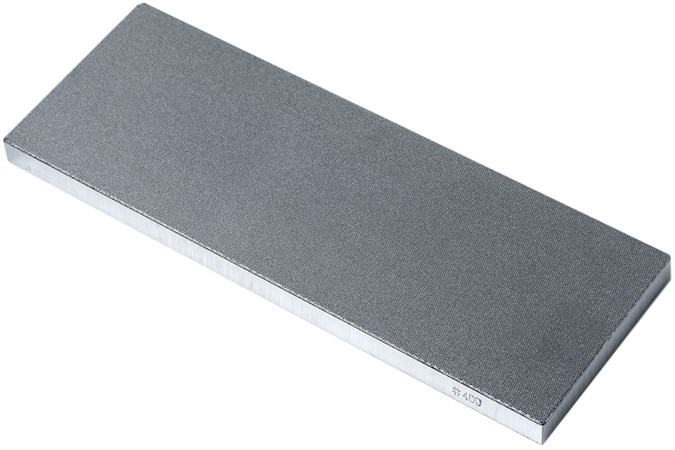 Diamond stones are made of a fantastic man-made diamond particle. Embedded into a metal plate offering long durability.
Suitable for sharpening high carbon, stainless steel, and ceramic knives. With extremely durable, fast-working, and will hone anything with an edge quickly.
They are known for their longevity and requirement for little maintenance. But they may be a bit more expensive than other alternatives in the market.
Watch this video to get a better idea of how to clean a diamond-based sharpener.
4- Water-based sharpeners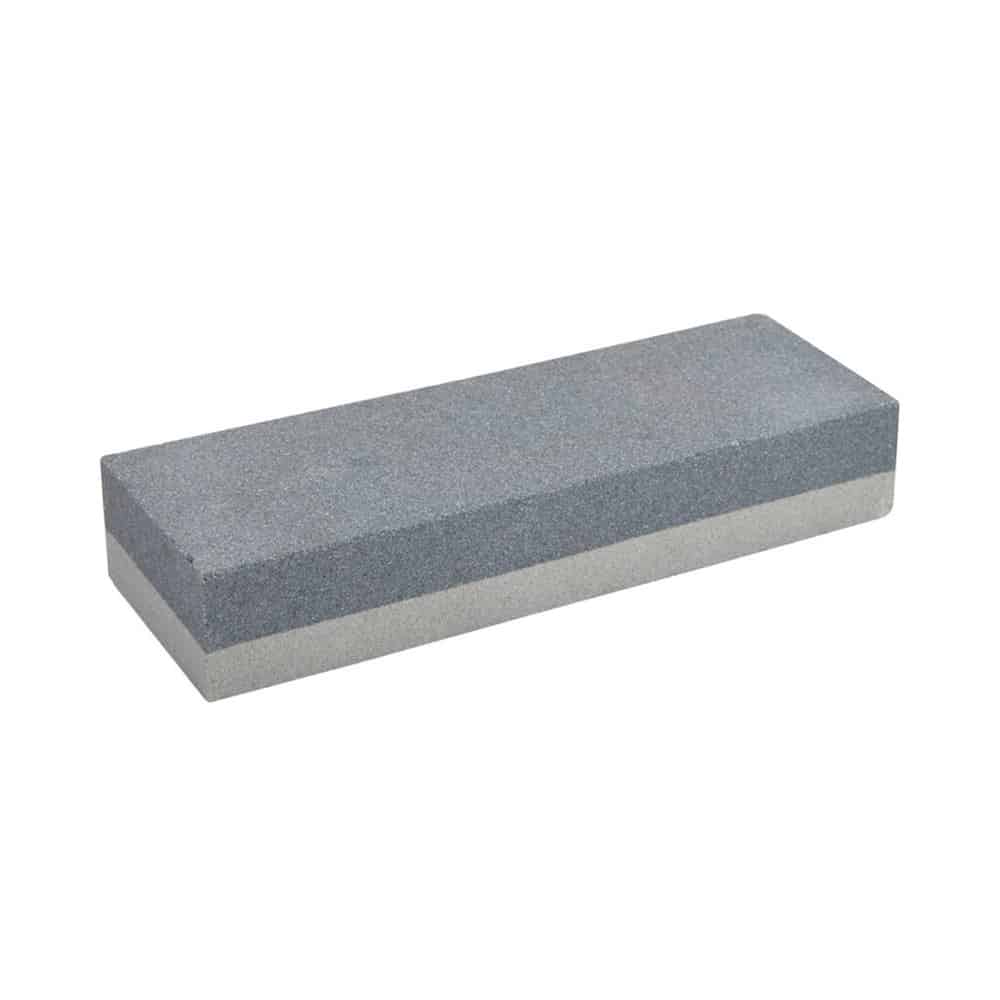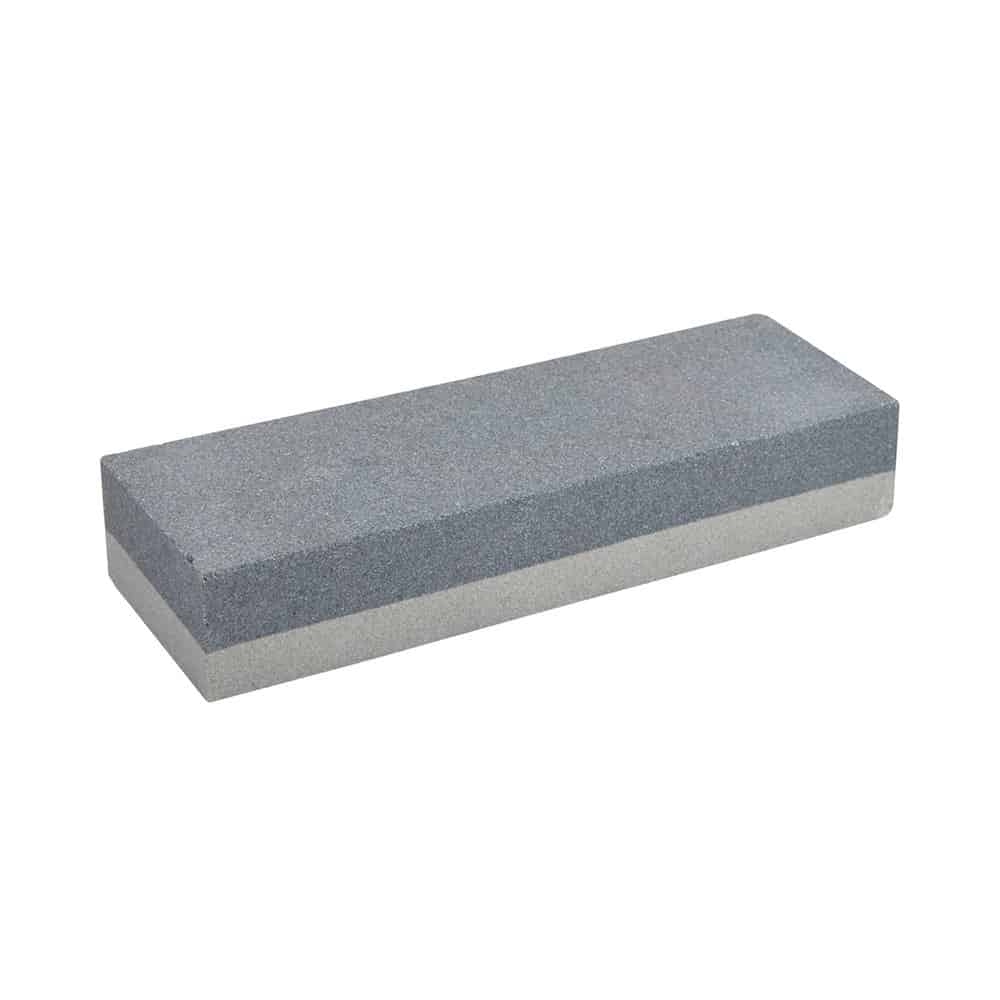 The term water-based sharpener refers to the fact that water is used to lubricate it. This knife sharpener comes in two types natural or synthetic.
A Natural synthetic stone, known as the Japanese sharpening stone. they are mostly minded near Japan and are highly required by users who have razor-sharp tools. but unfortunately, they are becoming very scarce to find.
Synthetics are requested more by professional chefs and woodworkers since they sharpen faster and quicker than Oil or Arkansas stones. However, they require more maintenance to maintain their durability and to keep it flat.
Watch this video to have a better idea of water-based sharpeners.
FAQs about How to Clean Sharpening Stones
What are the top tips for sharpening safety?
-Decide whether to use a steel or a stone sharpener: there are many sharpening tools. However, suppose you are not an expert in sharpening knives. It is better to use a steel sharpener. Which does a handle for a more convenient grip secure a long metal edge? Or a sharpening stone that suits best the type of knives you use. Never use a regular stone.
-Wear gloves for protection: reduce the risk of injuring yourself put on a pair of gloves. However, you cannot put on any gloves. It is recommended to use thick steel gloves crafted, especially for sharpening knives. So, logically any kitchen rubber gloves will not do the trick.
-Leave a distance between your body and the knife. Whether you are using a steel or a stone sharpener, you will find it tempting to hold it and the sharpener closer. It allows you to feel more comfortable while sharpening. However, it is always better to place your hands on the kitchen counter. To ensure that you have a safe distance between your body and the sharpener. You are reducing any injury risk that can happen.
-Slow movements: one of the most common mistakes that most beginners do. Is moving the edge quickly against the steel or stone. Which can result in less sharpening smoothness and usefulness. Also, increasing the risk of your injury. So, ensure to work on your hand's movement to be slow and consistent.
How do you clean a ceramic honing stone?
For cleaning a ceramic type stones, you need to wipe them down with a damp cloth. And if the stone is extremely dirty, it is recommended to clean it with detergent soap and then dry it.
Can I use olive oil on a sharpening stone?
Yes,
olive oil can be used on a sharpening stone. However, it is not required.
Some people use it as they believe it maintains the stone lubricated and the blade sharp. Others use it because they think it improves the finish of the blade.

Are diamond stones better than whetstones?
A freshly flattened Japanese water stone is better for sharpening jobs that require a very flat surface.
Diamond sharpening plates are technically not as good as sharpening stones for honing or putting a final clean edge on a tool, the reason is that they can't be made in the finer grit grades.
What happens if you use a whetstone dry?
With the exception of one case, the dry stones slowed quickly and in other cases, they became completely useless.
Furthermore, the majority of the dry stones needed more time and effort to clean or resurface than the wet stones, the majority of which could simply be wiped off and stored.
Should you soak a sharpening stone?
Before using rough and medium grit whetstones, you should always soak them in water for 10-15 minutes.
When sharpening with fine stones, simply splash water on the stone, as they can crack if left in water for an extended period of time.
What kind of oil do I use on a sharpening stone?
Mineral oil
 
Because it is light and does not harden or go rancid, mineral oil is an excellent choice for sharpening. The reason why light oil is preferred is that heavy or sticky oil will interfere with the stone's sharpening action.
Can you turn an oil stone into a whetstone?
Yes, an oil stone can be transformed into a whetstone. and to do so you will just need to fill the oil stone with water.
The water will lubricate the stone and help in the knife sharpening process.
Can I use water on an oil stone?
Yes
Water can be used on an oil stone, but it is not really necessary. The water will help to lubricate the stone while keeping the dust down.
Is honing oil necessary?
Standard hones do not need to be oiled, but as you sharpen them, you will notice that the hone moves more smoothly across the blade.
This clearly shows that the pores of the stone may be blocked up with filings, lowering the stone's effectiveness. For this, you might need to apply a few drops of oil to the hone to clean it from time to time.