Do you have an upcoming party and wanna learn how to cut a pineapple like a pro to impress your friends? Hold your breath and read carefully our step-by-step handy guide to master the art of coring and cutting pineapple.
Not only this! but we will also show you how to make a super-duper yummy pineapple smoothie recipe.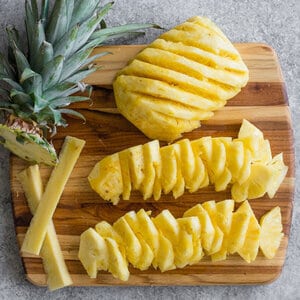 How to cut a pineapple without a corer?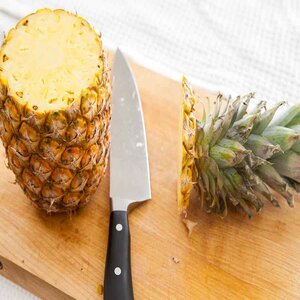 Also read , How to Hone Your Knife? | Easy Guide
Cutting pineapple without a corer isn't a hard thing to do, all you need is a sharp knife and you will get the job done within minutes.
Follow these steps to avoid any injuries or wasted pineapples.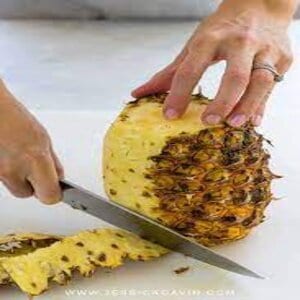 The Required Tools
Sharp paring knife or chef's knife
Cutting board
Steps
Place a pineapple over the cutting board. and with your paring knife or chef's cut the pineapple's top. (You can keep the head aside in case you want to use it as a decoration)
Try to season your cutting board with oil from time to time for the best performance.
Turn the pineapple upside down
Then let it rest for about 30 minutes. This step distributes the pineapple juice inside so that you can get juicy slices.
Now cut the bottom of the fruit.
After cutting both the bottom and top of the pineapple, it's time to cut the outer pineapple skin.
Now choose the shape of the yellow slices and start slicing.
Read more , How to shuck oysters without an oyster knife
How to core a pineapple without a corer?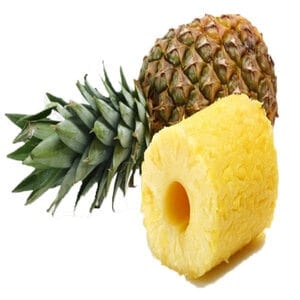 This method is similar to the previous one. However, here, we will be coring the fruit not just cutting it into thin slices.
Some people do not like to eat the core of the pineapple, while others prefer to save it for another use.
You may feel that the core is a bit hard to eat or has fewer juices than the rest of the fruit. but in fact, the pineapple core is a great source of fibers that will prevent your digestive system from having any gut problems.
There are a lot of recipes out there for just the cores. and the most delicious one is Pineapple Core Crisps
Here are the right steps for coring pineapple without a corer.
The Required Tools
Cutting board
Carving knife or Chef's knife
Steps
Place your pineapple over your cutting board and grab your knife.
Cut half an inch from the top and the bottom.
Peel the pineapple skin just
Extract the eyes of the fruit using a carving knife.
Lay your pineapple over the cutting board.
Slice the fruit into small pineapple ring slices.
After getting thin slices, and defining the core, extract it using the carving knife
If you feel that you will damage the ring, use any round-shaped lid and cut around it with your boning knife.
Read more , How to Care for Your Paring Knife?
How to cut a pineapple with a corer?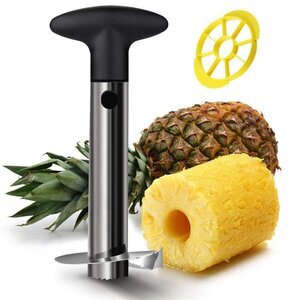 A pineapple corer is made for those who want to make the same rings of the canned pineapple from the comfort of their home.
Cheap corers will end up being broken, or even worse. they can hurt your hand, that's why you should make sure that you get a high-quality and safe pineapple corer.
Here is how to make the most of your pineapple corer
The Required Tools
Cutting board
Pineapple's corer
Steps
Place your pineapple over your cutting board and cut off its head.
Once you cut the top, you will be able to see the core of the pineapple.
Place the corer over the pineapple's core.
Move your pineapple corer in a clockwise pattern until you reach the bottom
After reaching the bottom of the pineapple, it is time to take out the device
Try wriggling it if it doesn't come out easily.
Pull the flesh from the corer. Some devices have a button to separate it, while in others, you have to pull it by your hands.
To pull out the core, you need to use a blunt knife to push the core out of the corer.
If you want to make rings, just cut a lengthwise slit, and you will get the perfect freshly cut pineapple.
How to cut a pineapple using a slicer?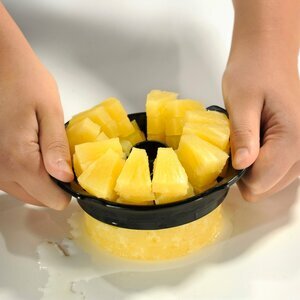 Here, we are not looking for a pineapple corer to extract the core but a slicer that gives us perfect thin slices. bite size pieces or pineapple chunks.
For a comfortable, firm, and safe cutting process, you need to get a slicer that has an ergonomic handle.
The Required Tools
Cutting board
Pineapple wedger
Steps
Get off the head and the bottom.
Rotate the pineapple upside down.
Make the top of the pineapple faces the cutting board.
Adjust your wedger over the pineapple and start pushing.
The wedger will cut the shell into 4 pieces, get them off.
The wedger will separate the core from the rest of the pineapple flesh so that you can remove it easily.
Choose the shape you want and cut your fresh pineapple, whether into pineapple chunks for fruit salad or thin slices for grilled pineapple.
Check also, 10 Best Bread Knife 2022 Review
How to choose the best pineapple?
Start by smelling the pineapple from the bottom. If it smells delicious, then this one is ripe. The pineapple may smell fermented. This case means that this fruit is over-ripe.
Choose a strong one that is not soft and always look for the green leaves. Make sure that it has fresh green leaves. The green leaves mean that the fruit is full of fiber and nutrients.
It is better to eat it immediately after buying it. Do not leave for a long time to avoid getting a ripe pineapple.
How to use pineapple peels?
The pineapple skin has a lot of nutrients. it has bromelain, which is a protein that helps you digest better. 
You can use pineapple skin to make delicious pineapple tea. all you need is a cinnamon stick, Honey, and Organic Sugar for an extra sweet flavor. You can also freeze the peels and use frozen pineapple skin in your cup of tea whenever you feel like.
How to remove a pineapple eye?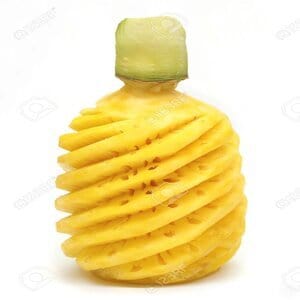 A Pineapple eye is a tough and tasteless part, which should be removed. All you need to do to remove it is to make diagonal cuts till you can easily eliminate the pineapple eye.
Read also , Things to Consider When Buying an Electric Knife Sharpener
How to make pineapple smoothies?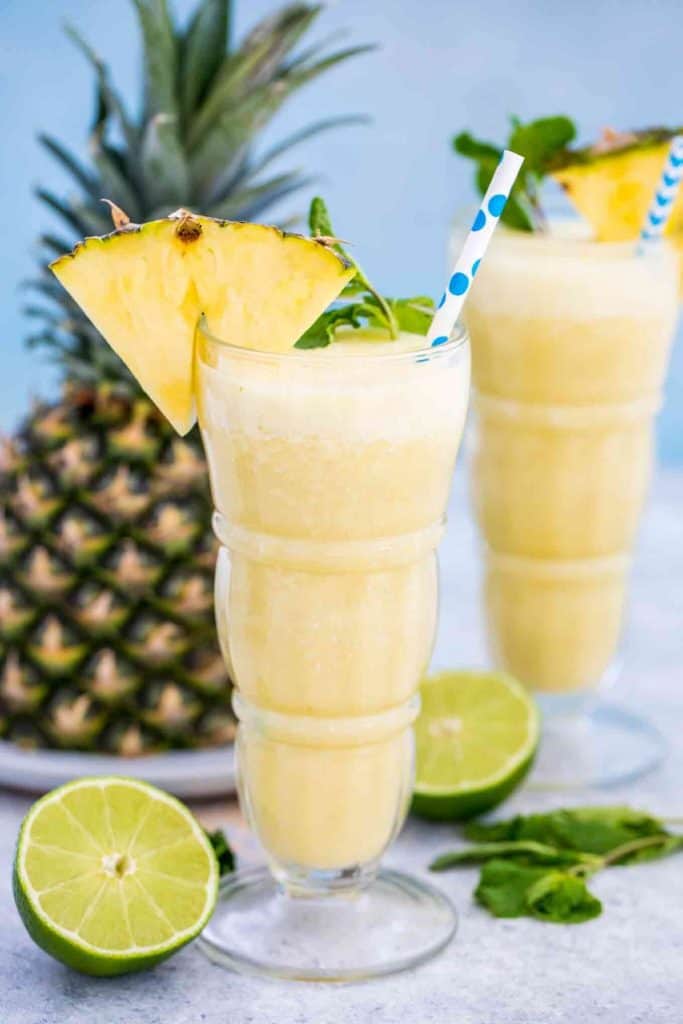 On hot summer days, there is nothing more exciting than making smoothies using pineapples.
There are a lot of recipes you can make with this yummy tropical fruit, Here is the most famous one: the tropical mixture of fruits.
All you need to do is to mix a banana, Greek yogurt, or fat-free yogurt, milk, sugar, or honey together. then add chocolate chips at the top of the smoothie.
How to make grilled pineapple?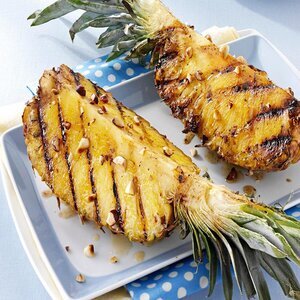 This recipe is pretty easy and doesn't require any special skills.
Ingredients
Entire rings of pineapple
Honey
Butter
Hot pepper sauce
Pinch of salt
Steps
Place the rings at a sealed bag and add the rest of the ingredients. Then let the mixture marinate for 30 minutes.
Oi the grill and let it heat for a couple of minutes.
Place every slice over the grill and flip it from time to time.
You can dip your pineapple in a bbq sauce, or ant favourite sause. If you want to learn how to make a homemade bbq sauce, check this article "homemade bbq".